Description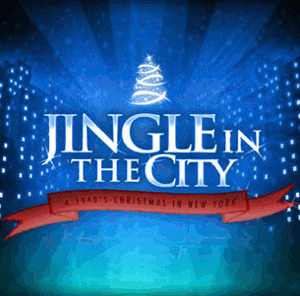 A 1940's Christmas in New York
Come enjoy a jazz filled 1940's Christmas in the middle of New York City! Follow the pick-pocketing adventures of a little band of homeless children who steal the hearts of all while discovering the true meaning of belonging and love.
This engaging story is woven with delightful original songs as well as some familiar Christmas favorites. From the show-stopping "Stomp"-style rendition of "God Rest Ye Merry Gentlemen" to the poignant "O to Be Loved", your audience will be enthralled by the high energy and contrasting tenderness of the story which culminates in a touching and beautiful retelling of the nativity Christmas story. The powerful finale "Immanuel" masterfully drives home the musical's theme of the transforming power of Jesus in the lives of those who trust in Him.
The perfect holiday evening and a wonderful way to share the story of Jesus and the life-changing truths of Christmas with those who do not know Him.
Book by Denise Thomas, Lorie Marsh and Kathy Jordan
Arranged by Don Marsh, Vernon Whaley and Adam lancaster
Cast Size: 8 men, 2 women, 7 children
Principals: 6
Featured: 6
Large Ensemble: Singing and dancing with small roles.
Production Package includes the following:
Script (Reproducible)
Piano/vocal Scores to all songs(Reproducible)
Accompaniment track
Complete Orchestration
SATB Rehearsal Track Files (Reproducible)
Director's Guide/Production Manual
Demo Recordings of all songs (Reproducible)
Artwork/Graphics
Prop List
Costume Plot
Mic Plot