A Perfect Christmas Preview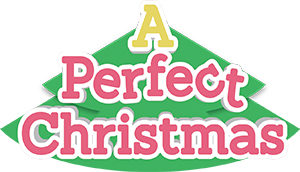 Book by Jeff Atwood
Music and Lyrics by Ed Kee and Gary Forsythe
Arranged and Orchestrated by Ed Kee
This is the story of two related families. One, with a 12-year-old daughter, is broken by separation and the other, a family of 4, is a bit dysfunctional as their holiday celebration is driven to distraction by their perfectionist father who does everything "by the book". The two husbands in the story are brothers. Both families are in desperate need of getting their life priorities in the proper perspective and finding their true source of joy.
Enter Harold, an angel on assignment from heaven, to help them see the truth about themselves. He is, of course, "undercover", so he appears to each family in various disguises – i.e. Hank the Bug Man, a French Chef and a Fruitcake Delivery Man. Harold not only provides comic relief, but with each interaction, probes deeper into the root of the families' respective problems. His job is to encourage and instruct and he does so in both dialog and music. Through his efforts (and shenanigans), the families begin to unpack some of the issues that have kept their lives and relationships in turmoil. Ultimately, the broken family is restored and both families learn that there is no "perfect Christmas", except the very first one, when God came earth as a baby to live among men. And that's what Christmas is about. It's about God entering our lives and, through Jesus, transforming us from the inside.
This 60+ minute production is packed with lots of laughs and a poignant story that anyone can easily relate to, whether it looks like your family or not! This show not only entertains, but delivers the Good News of Christmas in a very direct, yet entertaining way. In short, this is a story of reconciliation. It will charm and challenge young and old alike.
Cast: Principals – 3 Men, 1 Woman
Supporting Cast: 2 women (1 senior, 1 middle aged), 2 teens, 1 pre-teen
Additional Cast: Shoppers/Townspeople, Choir, Christmas Pageant actors